Summer entertaining and hosting at home doesn't have to be a tedious affair. More often than not, ideas are overthought, and themes are over-the-top. A laid-back lunch or dinner is not only relaxing for your guests but also takes away the headaches for an effortless gathering.

Let Nature Take Its Course
Having a garden, backyard or a grassy area at home is an added advantage, think alfresco, at least spills doesn't need to be mopped. Imagine a backdrop of green hues and if you have flowers, they tend to lend a pop of colour to the entire theme, that's sorted. Next, we recommend these neutral tone Primavera Tablecloths by Walton & Co and Ladelle's Vinyl Placemats, they always do the trick. Why? Because anything else you put on the table, the food you so painstakingly cook, the 2-hour long cake you took to bake, including the glass carafe of sparkling rosé or pink champagne, will always stand out against neutrals. Plus, you don't need any other colour when you have the natural background and the lovely food in the foreground! No outdoor table? No problem, lay a rug, throw in some cushions, bean bags...there you have it, improvise!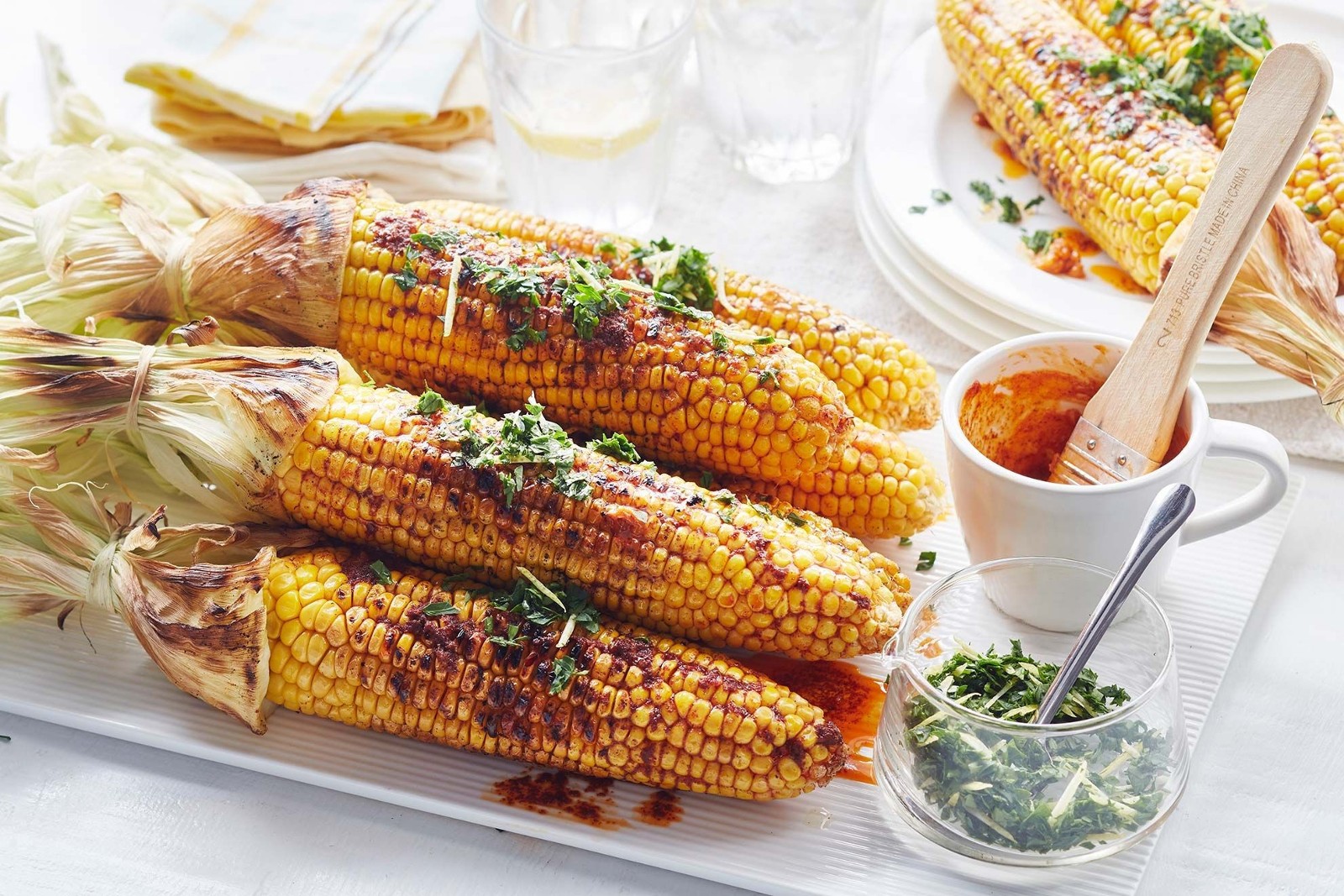 Make-ahead Classics
Plan and prepare in advance. One-pot meals and stews are best, choose an easy recipe or one that you know best. Classic corn on the cob are great starters. Steam them for 15 mins, place them in a baking dish like these from Emile Henry, brush butter, dash of salt, pepper, paprika, chili powder, grated cheese, and back into the oven or a BBQ for another 15 mins, set them on these rectangular white platters, sprinkle chopped scallions, serve with these little corn skewers to keep those fingers clean. For desserts, try a no-bake cheese cake topped with colourful fruits, tiramisu or these funny feet ice-lollies that requires little time to make the evening before, put it in the fridge for good until the next day. Fabulous for the warmer summer days, done and dusted!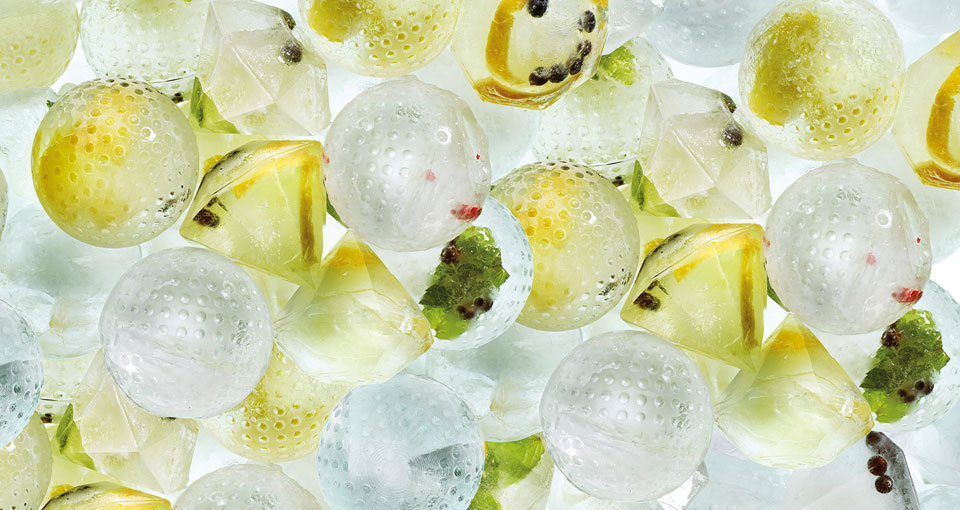 Self-service
Summer time is for chilling and chatting, have a seat with your guests instead of fluttering! Never mind going in and out of the kitchen, let them help themselves for the refills. With a drinks dispenser like this 8 litre clip top dispenser from Kilner, no doubt, it is an absolute winner. Fill it with homemade ice-tea and lemon slices or fruit punch loaded with ice cubes. Better yet, impress them with these Lékué Ice Diamonds or ice balls filled and freeze with real fruits! Choose a variety of berries to add colour. Mesh some with a muddler or think out of the box, just use a pestle and mortar, add a little honey, pop them into the ice balls, freeze and be free!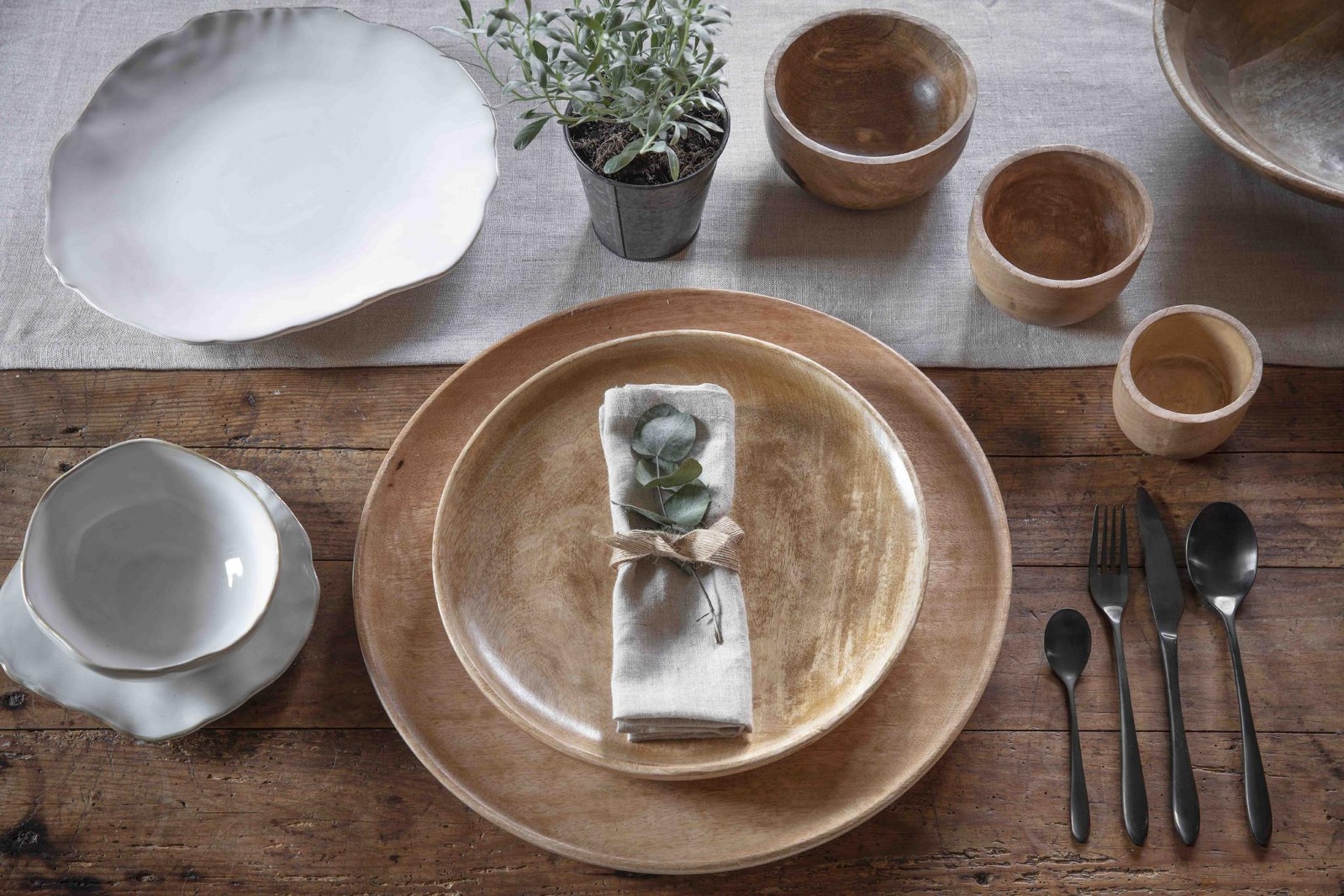 Meze Dining & Salad Days
Summer salads are great mains, especially if you have a guest list of vegans and vegetarians. No cooking involved, healthy and easy on the palate. Serve them on these unbreakable, wooden or melamine salad bowls with self-help salad servers, for a mess-free outdoor adventure. Tapas and Meze dining makes fun party table presentation. Select some tasty cured meats for a charcuterie and cheese platter on these lovely Kitchen Pantry paddle boards; flatbread, hummus and not to forget olives serve with these shell cocktail sticks and brass meze forks to delight your guests with. Divine!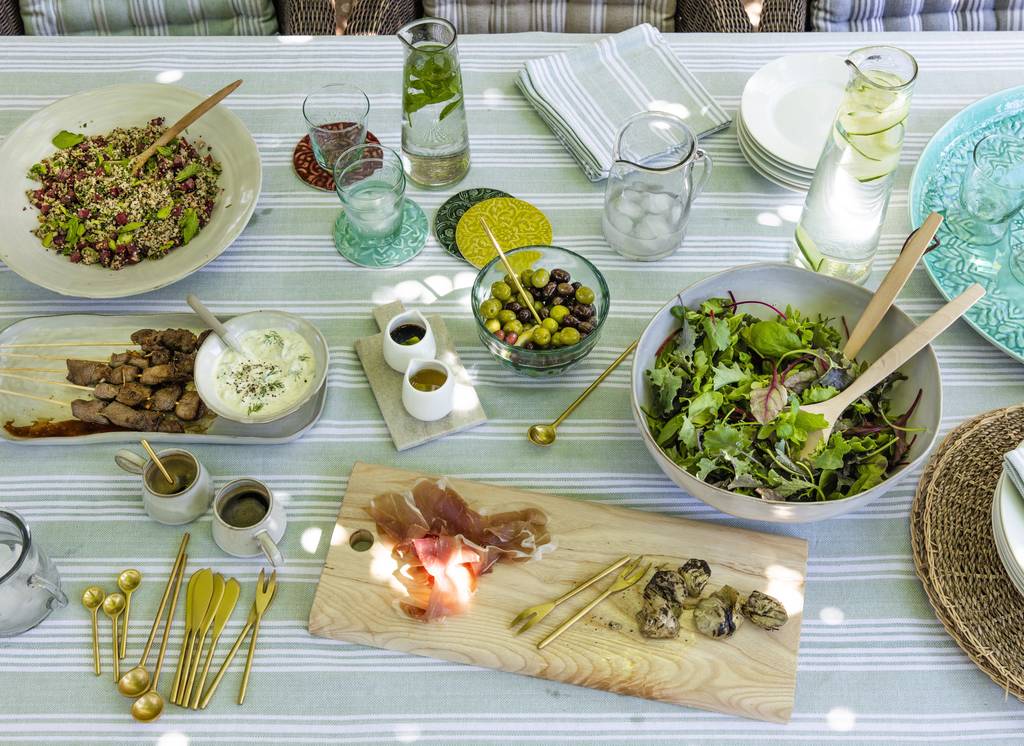 The Last Resort
If you still find it all too much of a bother, we have one last tip. Grab a blanket, a bottle of wine, dial your favourite take-away hot-line, pack them all up, in one of these wicker baskets, hop in the car, grab a couple of friends, and off for a drive to a summer picnic!
A little note from The Kitchen Whisk Team...
It's been awhile since the lockdown. We hope all is well for everyone. The amount of support we have from our staff and you, our customers, are tremendous during these strange times, thank you all for the support. While it is nice to have summer gatherings, we would like to advise everyone to be conscientious and show a little concern for others. Limit yourselves to the amount of people you have at home parties, keep a safe distance if you have to. It is hard for everyone but it will be even harder if we lose someone. We are all part of this historical moment, let's fight Covid-19 together, it's better to be safe than to be sorry.